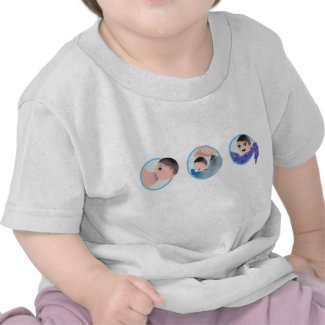 Life is simple for a baby. They just got here and need to get their bearings. When they aren't busy eating or sleeping to grow, grow, grow, they want to watch life as you see it to learn what it means to participate in this world. That's it. Food from Momma's breast to grow a healthy body, sleep while being watched and regulated by a loving parent, and a loving adult to hold them up to see the world. This T-shirt says it all.
Interested in babywearing? Check out
The Baby Wearer
for an extensive resource covering kinds of carriers, babywearing safety, benefits to babywearing, and forums full of other moms who hold their babies close. Live in Canada? This
baby needs online store
has a myriad of wonderful products and is run by two great moms with six kids between them.
Other products you might like: