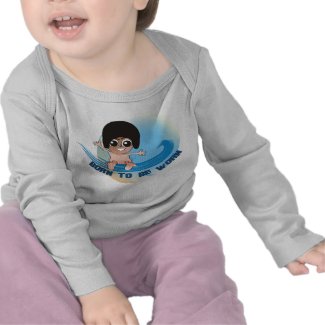 Human babies were designed to be held by human adults. But in our isolated nuclear families, boy do our arms and backs get sore! And, heck, even if we weren't virtually the only adults in our baby's life, we wouldn't want to be just sitting around holding a baby while life passes by. The solution: wear the baby. Wear the baby close to you so communication between mom and babe is easy and you still have arms free to do things in the house or out.
Check out
The Baby Wearer
for an extensive resource covering kinds of carriers, babywearing safety, benefits to babywearing, and forums full of other moms who hold their babies close. Live in Canada? This
baby needs online store
has a myriad of wonderful products and is run by two great moms with six kids between them.
What to do when your baby outgrows their T-shirt? One savvy mom recycled it to decorate her mei tai!
Other products that might interest you: